Age of Product's Food for Thought of October 30th, 2016—shared with 4,467 peers—uncovers negative patterns not just in software development but also in our communication with sales and marketing. But wait: we also learn what it takes to better collaborate as a team and how to avoid costly misunderstandings.
After three weeks in the making, it's my pleasure to present you with our first Scrum comic strip, and I would love to hear your feedback: shall we have a new comic strip every week?
Last but not least, we learn how to optimize our customer feedback loop, why Microsoft is more innovative than Apple, and how to best price your products. Finally, if you are curious about the story behind Jeff Bezos's laughter, listen to him—we have a great video.
Enjoy a great Sunday!
Food For Thought #65: Scrum Comic, Software Anti-Patterns, Coach Exit, Feedback Loops, Pricing
Click To Tweet
Essential Read
(via
Vanity Fair Videos

):

The Power of Jeff Bezos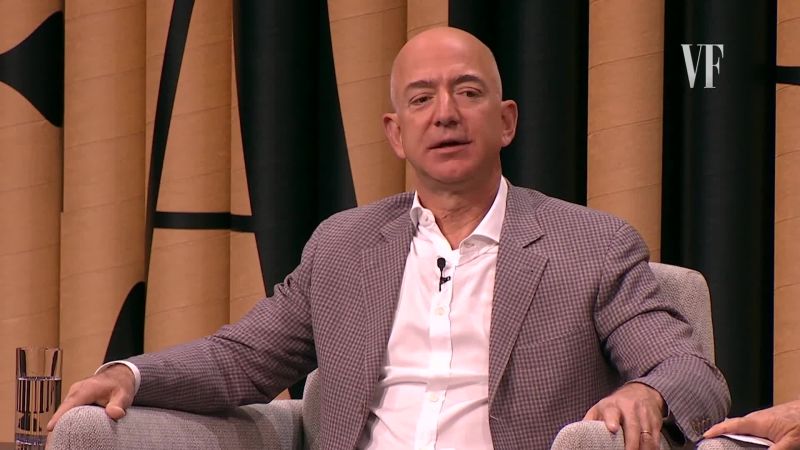 Walter Isaacson sits down with Amazon CEO Jeff Bezos, number one on Vanity Fair's New Establishment List. A truly entertaining video to watch.
Agile & Scrum
Medium

):

Living in the Age of Software Fuckery

(via
Bryan Edds identifies ten anti-patterns and malpractices in modern software development: from short-term thinking to racing to the bottom.
(via
Breathe Agile

):

Key Takeaways from OnAgile 2016

breatheagile shares their lessons learned from OnAgile 2016—the virtual conference organized by Agile Alliance—including actionable advice from Esther Derby, Lisette Sutherland, and Jurgen Appelo.
An Exit Strategy for the Agile Coach

:

Len Lagestee summarizes his mission as an agile coach—"How fast can I make myself no longer necessary?"—and what it takes to get there.
(via
Herman Miller

):

What It Takes to Collaborate

Herman Miller conducted research at 15 companies in the U.S., U.K., India, and Australia to identify how to best collaborate as a team.
A List Apart

):

Liminal Thinking: "A theory that explains everything, explains nothing"

(via

Dave Gray shares an excerpt from Practice 4 of his new book—"Liminal Thinking"—on communication, false theories, and how to avoid (costly) misunderstandings.
Age of Product's New Scrum Comic
After three weeks in the making, it's my pleasure to present you with three designs of our first Scrum comic strip. Each design is a different visualization of one of the questions from the Hiring: 38 Scrum Master Interview Questions ebook:
A user story is lacking the final designs, but the design department promises to deliver on day #2 of the upcoming sprint. The product owner of your Scrum team is fine with that and pushed to have the user story in the sprint backlog. What is your take?
You can see the other two designs here: Three Designs for the New Scrum Comic — Which One Do You Prefer?
I would love to hear your feedback: shall we have a new comic strip every week? Please reach out to me via the contact form or leave a comment below.
Product & Lean
Designing Your Product's Continuous Feedback Loop

:
Sachin Rekhi explains how to design your customer feedback loop to maximize the benefits to the product team of gathering, recording, and synthesizing feedback.
Productivity vs. Responsiveness: Why Sales & Marketing v. Engineering & Product Is a Difficult Relationship

:

Rich Mironov unpacks the underlying pattern of clashing expectations between sales & marketing teams on the one side and the engineering & product teams on the other side.
Why Tim Cook is Steve Ballmer and Why He Still Has His Job at Apple

:

Steve Blank analyzes what happens to a company when a visionary CEO is gone by comparing Apple to Microsoft, and points at the remarkable recovery of Microsoft since Satya Nadella took over in 2014.
Driftt

):

How We're Thinking About Pricing

(via

David Cancel talks about how modern businesses should be pricing their products by sharing a story about three of the products his team is using internally as examples.
The Lean Startup

):

The State of Lean Startup: An Interview w/ Eric Ries

(via

Eric Ries is interviewed about the state of the Lean Startup movement and how to build a business that's designed for growth and sustainability.